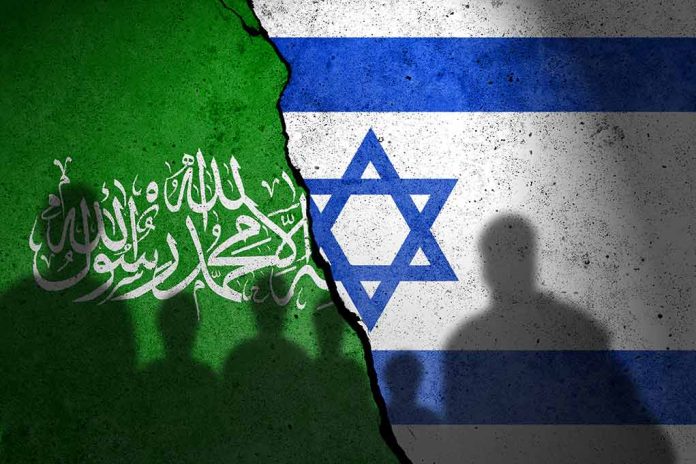 (StraightNews.org) – According to Israeli media, two men were indicted last week for "theft under aggravated circumstances" for looting the bodies of those killed at the Supernova music festival in Israel during the October 7th surprise attack from Hamas.
The Supernova Music Festival for peace was an outdoor festival held approximately three miles from the border between Israel and the Gaza Strip, with about 3,500 attendees. The site was the first place Hamas attacked on October 7th and over 260 bodies were recovered according to a volunteer emergency response group in Israel. Reports from eyewitnesses said Hamas militants raped and murdered women at the festival, while hundreds of others were kidnapped and taken into Gaza, which is controlled by Hamas.
The two men who were charged with looting the bodies of those who were killed the music festival are Meir Army Hajjaj, 49, and his cousin, Golani George, 33. A third accomplice was also present, but his name has not been released, nor has he been apprehended by Israeli police.
According to investigators, the three men arrived at a police checkpoint heading into Gaza, where they were told there is no entry. The men allegedly told officers that they were trying to help the victims and their families by providing medical aid. The officer said they would only be able to access the area through another checkpoint, near Nivatov.
When they were able to enter the area where the music festival was held, they looted items from the deceased, including work tools, valuable equipment, expensive speakers, as well as handmade jewelry. Investigators also claim one of the men stole over 80 grams of "a dangerous drug" from the car of one of the victims in the attack. Reports indicate the value of the stolen items as 60,000 shekels, or over $15,000 USD.
An attorney for the two men denies claims that they looted the bodies of the deceased, claiming they bought the jewelry from someone in Beer Sheva without knowing it was stolen, but they did not give the name of the person they allegedly purchased it from.
Copyright 2023, StraightNews.org