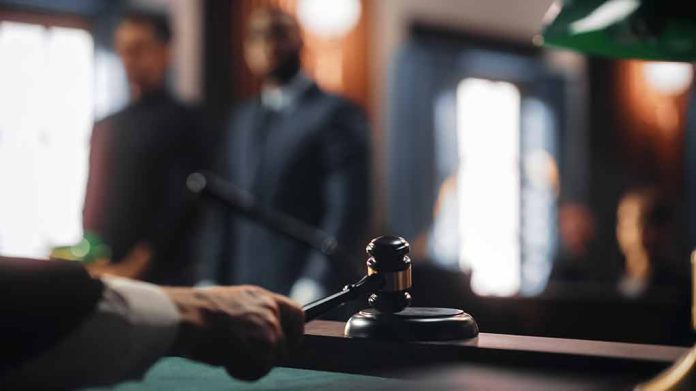 (StraightNews.org) – A judge in Philadelphia dismissed all charges against a police officer who shot a 27-year-old during a traffic stop. Officer Mark Dial killed Eddie Irizarry on August 14, and officers testified in a preliminary hearing on September 26 that they believed Irizarry had a gun or a knife when they approached his car.
Dial's partner Micheal Morris told the court he shouted "knife" upon seeing Mr. Irizarry's hand. However, video footage seen by the court shows that he, in fact, shouted "gun." Defense attorneys clarified the discrepancy, saying the knife had "a handle similar to a gun handle," while Mr. Morris said he was afraid for his life at the time. Prosecutors argued that because officers' guns were drawn as they approached the vehicle, a murder charge was appropriate.
Judge Wendy L. Pew said she agreed "100%" with defense lawyers and dismissed all charges. Defense attorney Fortunato Perri Jr. said the prosecution evidence merely supported his client's assertion that they feared for their lives, and the Judge's ruling was, therefore, correct.
However, on September 27, charges against Mark Dial were refiled. The charges include murder, voluntary manslaughter, aggravated assault, simple assault, and recklessly endangering another person.
A press release from the Philadelphia District Attorney's Office stated that the two officers approached Mr. Irizarry's vehicle after it turned slowly in the wrong direction down a one-way street and saw a "small, open folding knife against his thigh." Dial fired six bullets into the car, killing the suspect. The death was later ruled a homicide caused by multiple gunshot wounds.
Mr. Irizarry's family says they were horrified by the ruling of Judge Pew and would continue fighting. "You can see the video; the video was played in the court. The Judge has seen the video. For her to drop all charges, she shouldn't even be a judge," said Irizarry's aunt, Zoraida Garcia.
Police appealed for calm while the criminal justice process continued.
Copyright 2023, StraightNews.org