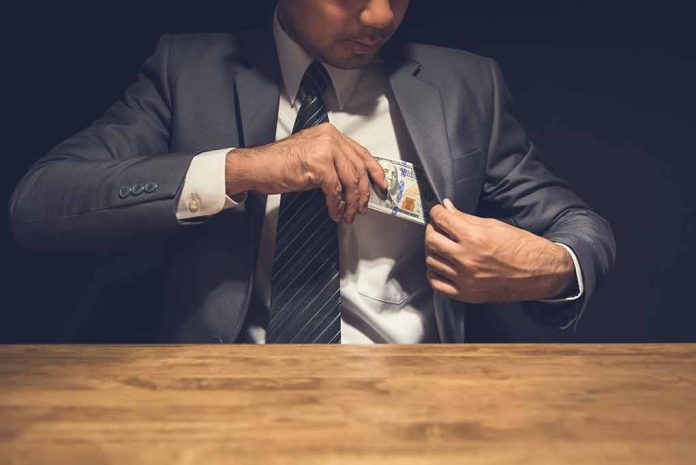 (StraightNews.org) – The director of a Missouri non-profit organization allegedly stole millions of dollars intended to provide meals for children from low-income families. A federal indictment charged Connie Bobo, from St. Charles, Missouri, with three counts of wire fraud, three counts of aggravated identity theft, and two counts of obstructing an official proceeding.
The US Attorney's office said the Missouri Department of Health and Senior Services paid around $11 million to the New Heights Community Resource Center in a St. Louis suburb to provide food for kids after school and during the summer. The amount was paid between February 2019 and March 2022, according to the indictment.
Bobo allegedly used the funds to purchase a house worth $1 million, and more than $2 million was put toward real estate investment. The indictment further contends that Ms. Bobo gave over a million dollars to a "romantic partner," who then spent $200,000 on a new Mercedes.
The businesswoman, who had dabbled in the restaurant trade, logistics, and even launched her own perfume, was investigated by the St. Louis Post-Dispatch last November when it noted she had purchased local properties, both of which, she said, were to serve as new headquarters for the New Heights Community Resource Center. When questioned by the newspaper about living in one of those properties, she admitted that she did but said it was part of the company because she held board meetings there.
Reporter Jacob Barker described how state officials became suspicious of Bobo and removed her organization from food reimbursement programs last year. She allegedly defended her record at the time, saying she purchased food and gave it to children, adding, "Nobody's money went to waste." The US Attorney's Office, however, says no meals were purchased or provided.
In a press release, US Attorney Sayler A. Fleming said, "We will seize the houses and luxury vehicles that they buy with those funds and seek punishment that is appropriate for the scale of the crime."
Copyright 2023, StraightNews.org