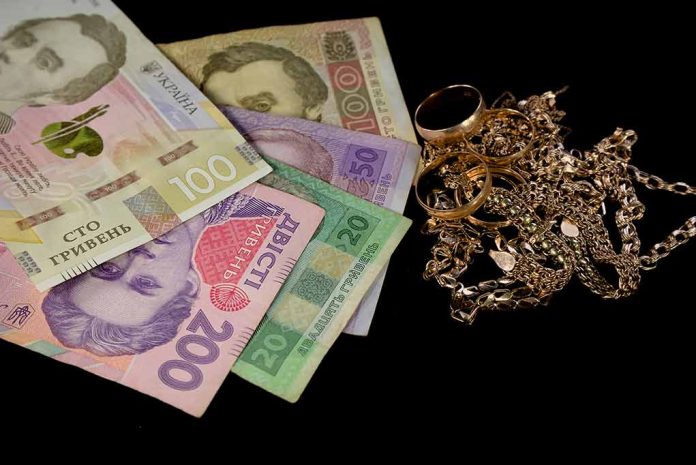 (StraightNews.org) – Spanish police have seized $64 million worth of jewelry they say was taken out of Ukraine in 2016. Three Spaniards were arrested, as well as two Ukrainians – one of whom is an Orthodox priest. The eleven gold artifacts, described by police as part of Ukraine's national heritage and dating back to between the fourth and eighth centuries BC, were on display in a Kyiv museum until 2013, when they went missing.
Police in Madrid said they found forged documents with the jewelry that suggested it belonged to the Ukrainian Orthodox Church, and one of the pieces had already been sold to a private buyer in the Spanish capital in 2021. The documents were allegedly constructed by the unnamed priest who is believed to have taken the items from Ukraine in 2013.
The pieces include a gold belt, earrings, and a necklace, and they are currently in the custody of Spain's National Archeological Museum. The Spanish Interior Ministry they are of Greco-Scythian origin and were created by the Scythians, nomadic people who lived in eastern Europe and Asia several centuries ago and are noted for their superior metalwork skills.
The investigation began when the detained suspects were reported to law enforcement for trying to sell the pieces on the Spanish black market. Police are tight-lipped about some of the details, but it is known that the long-running investigation involved law enforcement agencies from several countries, including Bulgaria, Albania, Macedonia, Cyprus, and Ukraine. Madrid police made the arrests with the assistance of the Security Service of Ukraine (SBU).
Greco-Scythian artifacts and art are described as a blend of European and Asian craftsmanship. The items seized in Spain were likely to have been worn by warriors, and experts describe them as characterized by "intricate designs, ornate decorations, and high level of artisanship" that provide a "glimpse into the artistic traditions and cultural beliefs of this fascinating ancient culture." The Scythian culture lasted for around 1,000 years.
Copyright 2023, StraightNews.org