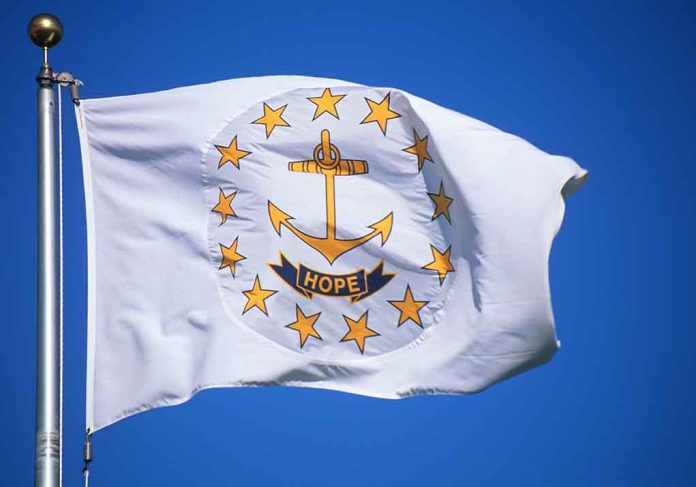 (StraightNews.org) – On. Nov. 7, Democrat Gabe Amo, 35, became the first black candidate in Rhode Island to be elected to Congress after he defeated Republican Gerry Leonard and won the seat for the 1st Congressional District. Amo received 62.3 percent of the vote, while Leonard received 37.4 percent in the 1st Congressional District, which includes the eastern part of Rhode Island from Newport to Woonsocket.
Amo grew up in Pawtucket, the son of Ghanaian and Liberian immigrants. He went on to attend Wheaton College and Oxford University, where he studied public policy. Amo stated that the drive of his parents, his father who opened his own liquor store and his mother who studied nursing, inspired him.
Amo served in the administration of then-Democratic Gov. Gina Raimondo as well as the Obama administration. He served as the deputy director of the White House Office of Intergovernmental Affairs in the Biden administration.
After the race was called, Amo stated that he was "humbled" to be able to "serve as the first person of color." He added that he "didn't run to make history." Amo stated that he sees himself as one of a long line of advocates who came before him.
Amo campaigned on the idea that he would work to legalize abortion across the country as well as support climate change legislation. Amo also stated that he would fight to end gun violence by implementing universal background checks, pushing for an assault-style firearm ban as well as supporting research into gun violence by the U.S. Centers for Disease Control and Prevention. He stated he would work to ensure Social Security and Medicare are protected.
The seat was previously held by former Democratic Rep. David Cicilline, who resigned from the seat on June 1 to become the Rhode Island Foundation's president and CEO. Cicilline had represented the district for 12 years. Democrat Patrick J. Kennedy had represented the district for 16 years before Cicilline was elected.
Ron Machtley was the last Republican to represent the 1st Congressional District. Machtley served from 1989-1995.
Copyright 2023, StraightNews.org
#BBD0E0
»