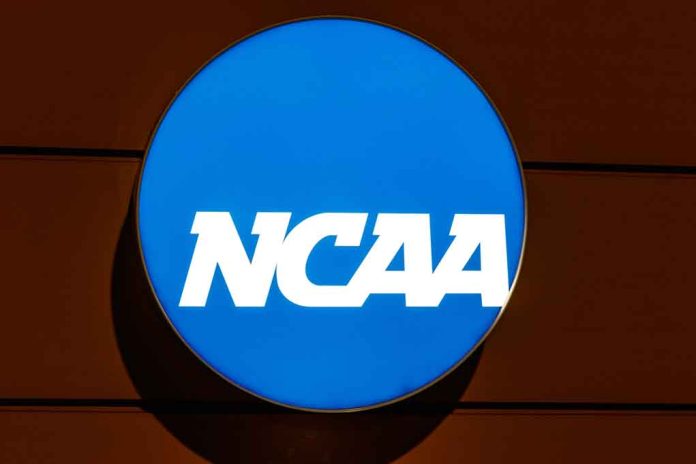 (StraightNews.org) – Ex-University of Michigan football analyst Connor Stalions is the epicenter of a sports scandal where he stands accused of buying travel tickets to scout future opponents which is a violation of NCAA rules. They're also investigating allegations that Stalions scouted Central Michigan while wearing Chippewas-branded clothing.
Stalions has resigned as of November 3rd, and in a statement provided by his lawyer, he said that the hope was to avoid creating additional problems for the team. He continued to maintain his innocence.
Coaches from other Big Ten Conference schools have put pressure on the organization to hold Michigan head coach Jim Harbaugh accountable. Yahoo! Sports reported on November 6th that the investigation by the Big Ten did not connect Harbaugh to the in-person scouting.
Michigan defended itself by sharing evidence that other schools have been involved in attempts to decode signals. Michigan stands alone of being accused of doing scouting in person to obtain their data, however.
Michigan sent a 10-page letter to the Big Ten which argues that a suspension for Harbaugh is "too hasty" given that the official investigation is still ongoing. They argue they haven't had time to review and respond to all the evidence. They also argued that individual officials shouldn't have the ability to independently issue punishments without a complete investigation or consensus.
They also argued that signal analysis and decoding is a popular trend among college football teams and they use a variety of means to accomplish the task. Michigan's win/loss record would also indicate that their efforts aren't providing them with an unfair advantage, they said.
Big Ten officials ultimately suspended Harbaugh for the remainder of the season, claiming that the school did engage in a violation of the rules by using in-person scouting. They further claimed that the practice had been common going back years. The conference said that while they could prove the existence of the practice, they couldn't prove Harbaugh knew about it. However, they argue suspension is warranted because as head coach, whether he knew about it or not, he's ultimately responsible for his team's conduct regardless.
Copyright 2023, StraightNews.org