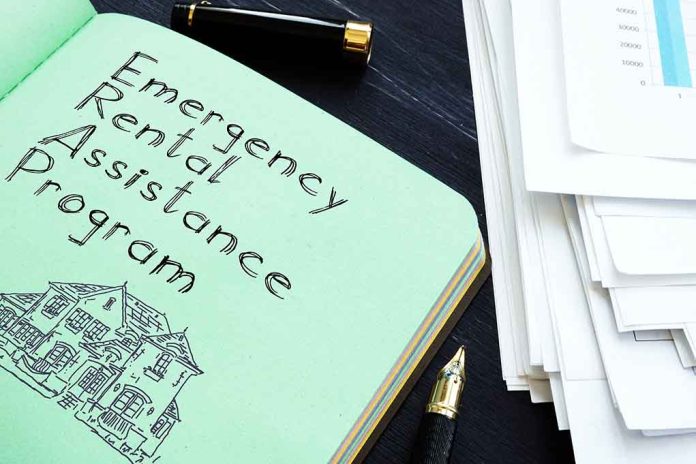 Are You Facing Eviction? There Might Be a Work Around
(StraightNews.org) – The National Eviction Protection moratorium was lifted last August, leaving 6.5 million households behind on rent and at risk of eviction. As many families continue to struggle financially due to pandemic-related issues, opportunities for assistance may be more critical than ever before. Fortunately, there are many rental assistance options available for struggling families. Below, we have provided a list of programs that provide assistance and what federal funding remains active to support people struggling due to COVID-19.
What Was the National Eviction Protection Ban?
Created by the Center for Disease Control and Prevention (CDC), the National Eviction Protection ban was designed to prevent landlords from evicting tenants if they could not afford to pay their rent due to pandemic-related issues. While the prohibition provided good protection during the height of the pandemic, many families are still struggling to get caught up financially, especially as the cost of living continues to rise. Unfortunately, Utilities, rent, gas prices, and grocery prices continue to increase in the post-pandemic period.
The Ban Is Over. What Is the Federal Government Doing Now?
The federal government had several housing assistance programs in place prior to the pandemic. These programs, along with the $25 billion COVID-19 relief package, provide additional emergency rental assistance to struggling homeowners through the creation of the ERA program. In March 2021, Congress approved an additional $21.55 billion to fund the ERA.
What is the ERA Program?
The Emergency Rental Assistance (ERA) program, administered by the U.S. Department of Treasury, allots funding to local and state programs, allowing eligible households receive financial support. Due to the varied cost of living, each local and state office has different eligibility requirements to ensure those with the most need can receive priority funding. Currently, there are over 420 programs available that assist homeowners with paying their rent, and most of these are still accepting new applications.
Over half of these programs provide assistance beyond rent. This can include utility bills, household repairs, and in some cases, relocation.  One out of five state programs administered by the ERA allows applicants to self-report their income, and over half make allowances for self-reported hardships inflicted by the pandemic.
If you have more questions about eligibility requirements or program benefits, the Department of Treasury offers a searchable database of programs that are currently accepting applications.
Am I Eligible?
The ERA programs have state-specific eligibility requirements. In most cases, at least one person in the household must be eligible for unemployment benefits, and the household must be facing financial hardship due to COVID-19. Families with dependents such as children or people with disabilities can receive priority placement with these programs.
HUD
Recipients of HUD rental assistance (commonly called Section 8) who have suffered a decrease in hours or job loss related to COVID-19 should reach out through their income recertification process. HUD recipients include those living in public housing or receiving vouchers to help pay their rent. Reporting pandemic-related changes can potentially increase the income-based assistance amount or reduce your rent payments.
Time Is Running Out
Several states have announced that they are ending their ERA programs this summer. If you need assistance, be sure to apply now before the end of the program. Individuals facing eviction due to non-payment should talk to their landlords and see if they will agree to a repayment plan for the past due rent. Since eviction and resale of housing units can cost a landlord money, many may be willing to work with you on this issue. The sooner you reach out for help, the more likely you will receive it.
Copyright 2022, StraightNews.org