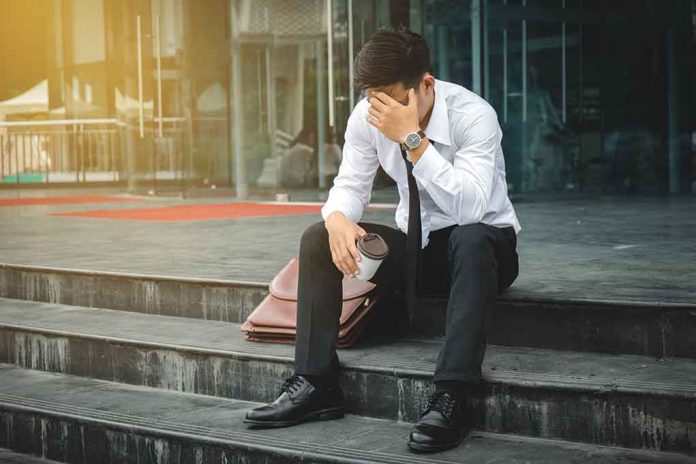 How To Get a Job Even In The Worst Times
(StraightNews.org) – A sudden job loss can lead to tough financial situations for many people. For many, losing employment also means losing health insurance. Many Americans are forced to live paycheck to paycheck, so the loss of income can be devastating to some families.
Fortunately, help is available for people who were not terminated due to a violation of company policies. If you need unemployment benefits, here are some programs that can help.
Continuation of Health Coverage (COBRA)
COBRA allows for employees to extend their work insurance benefits while finding another job. This program is offered for both involuntary and voluntary separation or if you lose your insurance due to a reduction in your working hours. Many employers only offer health insurance to full-time employees.
COBRA coverage must be identical to the coverage issued to active employees and their families, which means the cost for coverage will be the same price as before termination. COBRA coverage lasts up to 18 months to allow recipients to reach the enrollment period at a new workplace.
Beneficiaries can lose this coverage if they fail to pay for the monthly premium or commit fraud.
Unemployment Insurance
Unemployment insurance is offered at the state level. Funded through payroll taxes, this insurance is intended to help you while you are finding another job. It is usually only available to workers who were laid off or terminated due to a lack of available work or your employer's financial problems. It takes a few weeks to get the first check, and the insurance is only available for a short time, so be sure to make finding a new job a priority.
Unemployment Education and Training
For some workers, it can be impossible to continue working in the field they have training in. In these cases, there are several programs designed to help people get the training needed to find a new or better job. These programs include:
1. Trade Adjustment Assistance for Workers
If your job was offshore, this program provides income for workers while they retrain and money to support job searches or relocation.
This program provides for vulnerable populations such as Native Americans, former prisoners, and young workers. Most of the programs offered through this act are funded at the state level.
3. The Dislocated Worker Program
Someone who has been or is about to be laid off is considered a dislocated worker. Several Rapid Response programs are available to dislocated workers. These programs provide resume preparation, counseling, and help applying for unemployment benefits.
Unemployed workers can also contact their local  American Job Center, which provides various services, including training opportunities, and help optimizes job searches to find new positions quickly.
TANF (Temporary Assistance for Needy Families)
Unemployed people with children or other dependents may be at additional risk. For these families, TANF can help provide the necessary funding to survive until you can find work.  TANF's primary purpose is to protect and support children and requires parents to spend up to 20 hours a week looking for work, taking classes for job retraining, or other programs that help job seekers improve their skills.
TANF is administered at the state level, and each state has different eligibility requirements. The best way to determine if you qualify is to contact your state agency. Remember, TANF is only intended to help for a short time, so utilize the program's training and education offerings to find new work quickly.
Ending up unemployed for any reason can cause a significant burden for an individual or family. Fortunately, there are several resources out there to help. There is no shame in asking for help until you can get back on your feet.
Copyright 2022, StraightNews.org