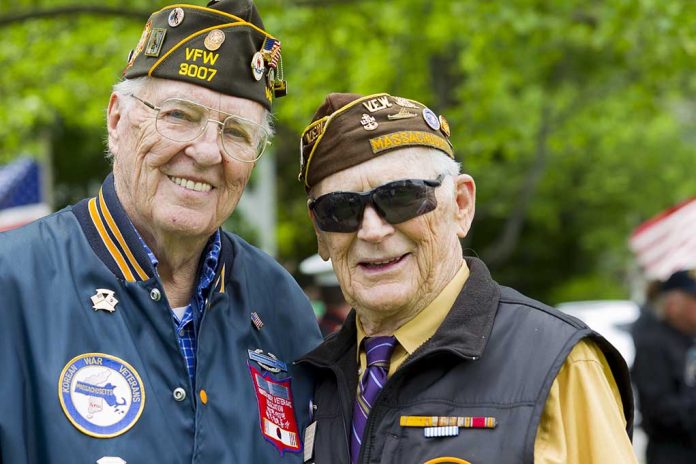 Veterans Only: You May Be Eligible For FREE Financial Assistance
(StraightNews.org) – Veterans willingly risk their lives to protect our country. Unfortunately, they frequently struggle to return to civilian life, and too many end up coming home without support systems in place to help them. Too often, veterans do not receive the respect and attention that they have earned, but there are some ways they can get the help they need.
Grants For Veterans
There are several options available to veterans who are searching for grants. Since each individual has different needs, researching what grant program fits best is critical. Grants are usually very competitive, so applying for the correct grant and providing all of the required information is essential to ensure you have the best chance of receiving it. Available grants include financial assistance, housing, education, and more.
Financial Assistance
The Veterans of Foreign Wars (VFW) Unmet Needs Program offers financial assistance to veterans who meet the following criteria:
They suffered financial hardship as a direct result of service-based injuries or illness.
They provide all up-to-date bills due.
The issue must be due to military pay error, medical discharge, or current deployment.
Applicants must have been discharged after September 11, 2001.
The Air Force Aid Society and Army Emergency Relief also provide financial relief for veterans. However, the first place to look for help is by seeking grants from your local and state agencies.
Education for Veterans
Veterans who want to attend university have several grant options available to them. Federal and state governments, along with private organizations and foundations, offer veteran-specific grant programs. The Pell Grant, a common grant offered to lower-income citizens, can help provide funding for education, but a veteran's taxable income can easily disqualify them. Fortunately, Exceptions exist for veterans who qualify for tax exemptions. This includes people in combat zones.
Additionally, state programs, including the Illinois Veterans Grant (IVG) or the Texas Veterans Commission (TVC), also provide funding for veteran education. The Hazelwood Act, sponsored by the TVC, provides Texan veterans and their families a maximum of 150 hours of tuition exemptions at higher education providers in Texas. Illinois veterans can apply for the IVG program. This program pays full tuition for any approved colleges or universities. To apply for any financial assistance for higher education, you must first fill out the Free Application for Federal Student Aid (FAFSA). This application is a common requirement for college grant eligibility.
Additionally, there are foundations focused on helping veterans further their college educations. The Military Officers Association of America offers scholarships, grants, and loans. Other institutions include the Folds of Honor Foundation, the Navy League, and the Green Beret Foundation Heroes' Legacy.
Grants and loans have similar eligibility requirements, but grants are far better than loans for struggling veterans, as they do not accrue interest and don't have to be repaid.
Veteran Housing
While there are several grants and scholarships for veterans, the options for housing assistance are somewhat limited. The US Department of Veterans Affairs (VA) offers two programs to veterans with service-related disabilities. These programs are the Specially Adapted Housing Grant (SAH) and the Special Home Adaptation Grant (SHA).
There are also a couple of government-sponsored programs available. Veterans who need housing assistance can search for programs via their state's official website. While few private housing grants are available to veterans, the Red Cross, Navy-Marine Relief Society, and similar organizations offer emergency-based relief programs for veterans in crisis.
Military veterans give more than just their lives for their country. They deserve better than a life of homelessness and food insecurity. If you or someone you love is a struggling veteran, applying for a grant might be the best way to help make ends meet.
Copyright 2022, StraightNews.org